Comment Mode
Comment Mode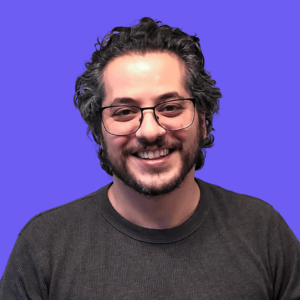 By Vito Peleg
updated about 1 year ago
Once you open the graphic feedback tool, you can then comment the same way you can use it on our client website. The difference is that tasks are pinned to the pixel you choose instead of being pinned to a div on a page.
After adding your first comment, you can check the users you want to notify. Users added to your website will be displayed at the top, where you can check those users if you want to notify them about the comment you made.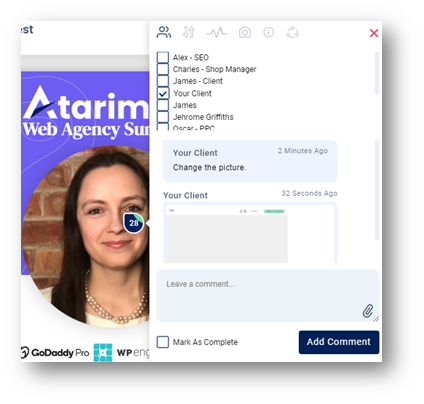 After adding a comment and notifying the user, you can now change the priority from the labeled section.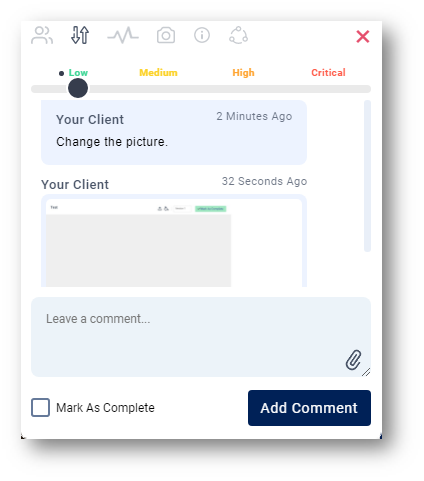 After selecting the priority, you can change the status of the comment. You can mark it as open, in progress, pending and complete.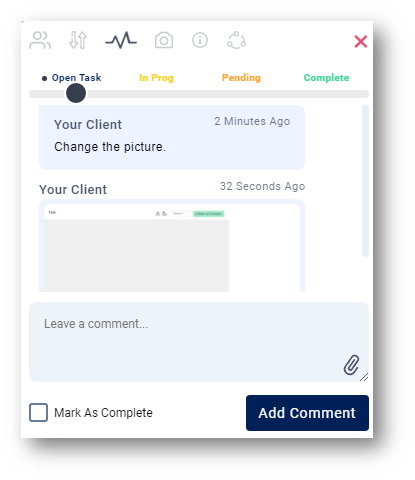 By default, Atarim will generate an automated screenshot of the user's current view when creating a new task. We can also click on the "screenshot the current view" button to generate a new screenshot based on our view.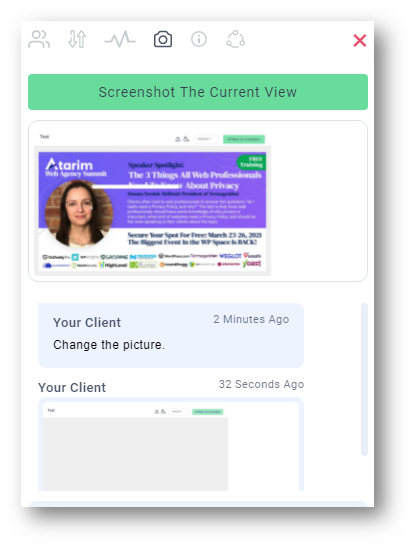 Through the additional information tab, We can see the screen resolution for when the task was created and the browser and the user that created the task. Furthermore, there is an option to delete the task, though we recommend setting the status to Complete as it's good to keep records of your communications with clients, always!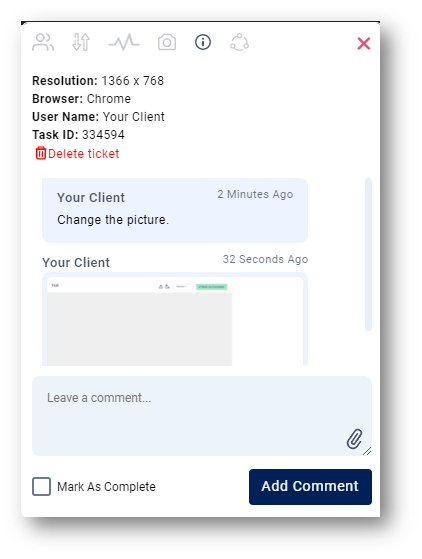 Did this answer your question?