Top Bar
Top Bar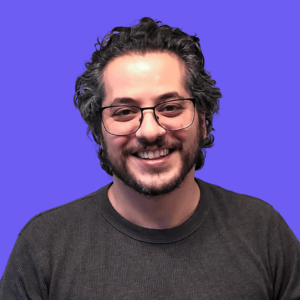 By Vito Peleg
updated about 1 year ago
The Graphic Feedback Tool is the perfect way to collaborate on a new logo you created, a mock-up of an upcoming page design, a new featured image, and even flyers and brochures that you may create when it comes to designs for your clients.
In the graphic feedback tool, most of the major features are located in the top bar. In this article, we will discuss each of them. The top bar is comprised of five functionalities:

1. Title and Description: Starting from the top left, we can see the name or title of the graphics item and the short description we set up when creating this item.
2. Upload Design: The second one is our upload design button; it is a button that allows you to upload a new version of this design. For example, let's say we've done one revision round on this mock-up here, and the changes are done. We click the button, upload the next version of the mock-up to the media library, and the next version will be uploaded.
3. Background Color Changer: This icon is to change the background color; this option is there in case the white background makes it difficult to see certain elements of the graphic or if you want to check or present the design with a different background and allow the design to pop on the canvas.
4. Switch Version Button: This button is to switch between different versions. This is designed if you want to go back to your default design or restore the previous version. You will have maximum flexibility using this button.
5. Mark as complete: Finally, we have the mark as a complete button. This will mark it with a green tick in the graphics tab in settings and will make it clear what is done!
Did this answer your question?