Customizations
Customizations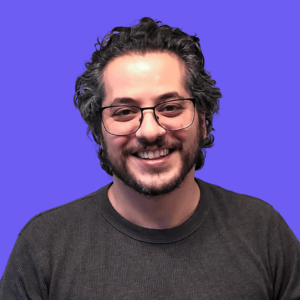 By Vito Peleg
updated 3 months ago
These are the names used by the plugin's setup wizard during the first installation. Each user that visits the website after installation will be required to go through it, and you may choose the three choices here.
On top of the standard WordPress user roles, Atarim offers its own user types system. You can rename the user kinds that each user can choose.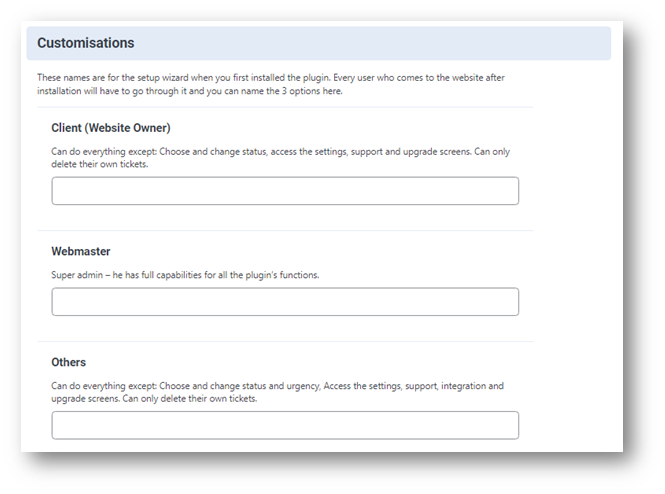 For example, if we change the Client to James (Client), the Webmaster to Vito & Team, and keep others blank.
When a user logs in for the first time after installing the plugin, the wizard will display three user kinds.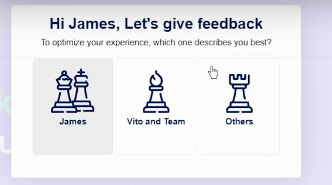 Note: This will alter their display name in the wizard and when they are selected in the WordPress user account settings. If you do modify these, ensure that they are well understood, particularly if you do not want your client to have full access to Atarim.
Did this answer your question?