How to fix a hidden bottom bar
How to fix a hidden bottom bar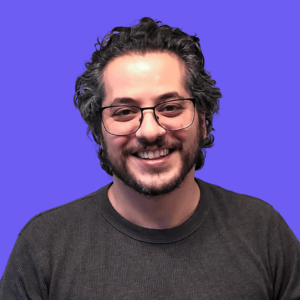 By Vito Peleg
updated 7 months ago
Sometimes it happens that the bottom bar could not visible to create tasks, there are different methods to fix it. We have listed some of the methods to resolve it.
Steps to resolve it:
Check if you have any caching on your sites and clear the cache.
Check if you have the license validated in the permissions tab of the plugin.
Sometimes it can show a green check there because of caching and you will need to still put the license there and try activation if this fixes it.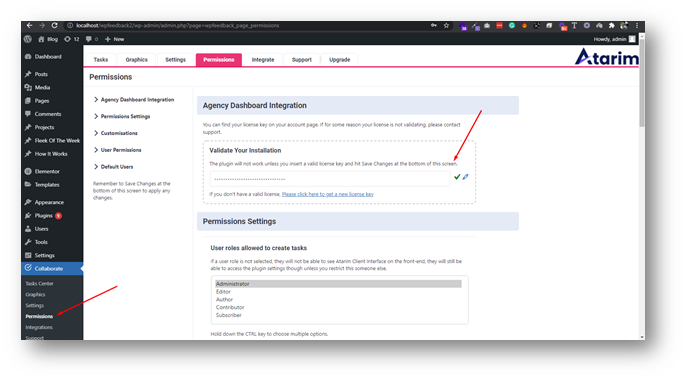 Check if you have selected the user role of the user who wants to make comments as otherwise, they won't be able to use the tool.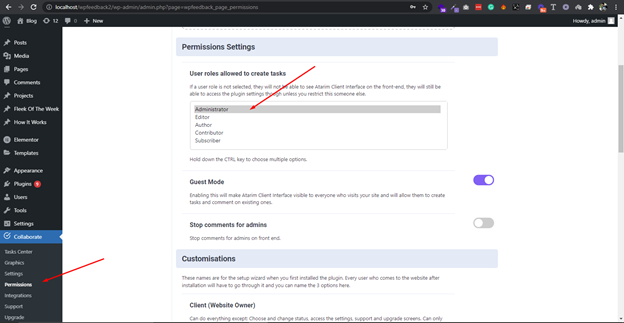 Check is if the plugin is enabled from the settings tab of the plugin.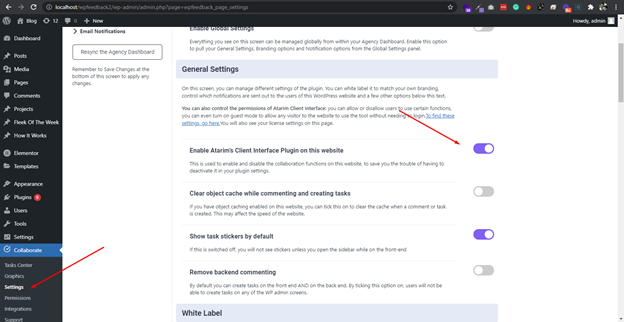 If the problem persists after confirming the following information, you may share the website administrator credentials with us so that we can dig further and attempt to assist you in fixing the issue.
Did this answer your question?