The Task Inbox
The Task Inbox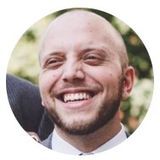 By Jehrome Griffiths
updated 3 months ago
The Task Inbox is essentially an email inbox that is attached to your Agency Dashboard. The intended use is to stop emails that your clients are sending you from ending up in your personal email inbox (or any of your team members). By giving them the email address that you set inside your settings, will create tasks inside your email inbox inside your Agency Dashboard (or the website where your client's email is assigned, more info on this here).
To get started, we first need to head to the settings: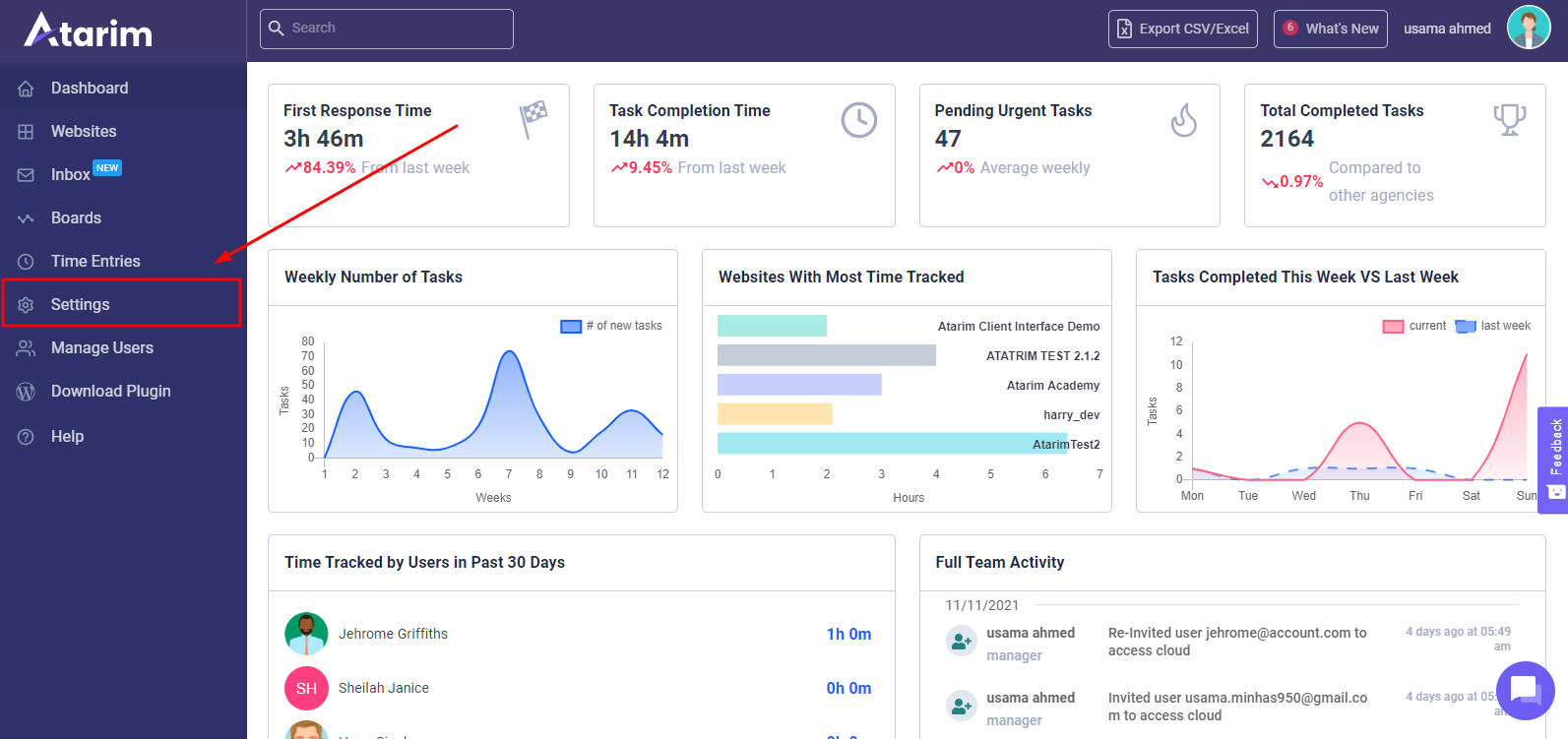 You can find the email settings as shown in the screenshot below: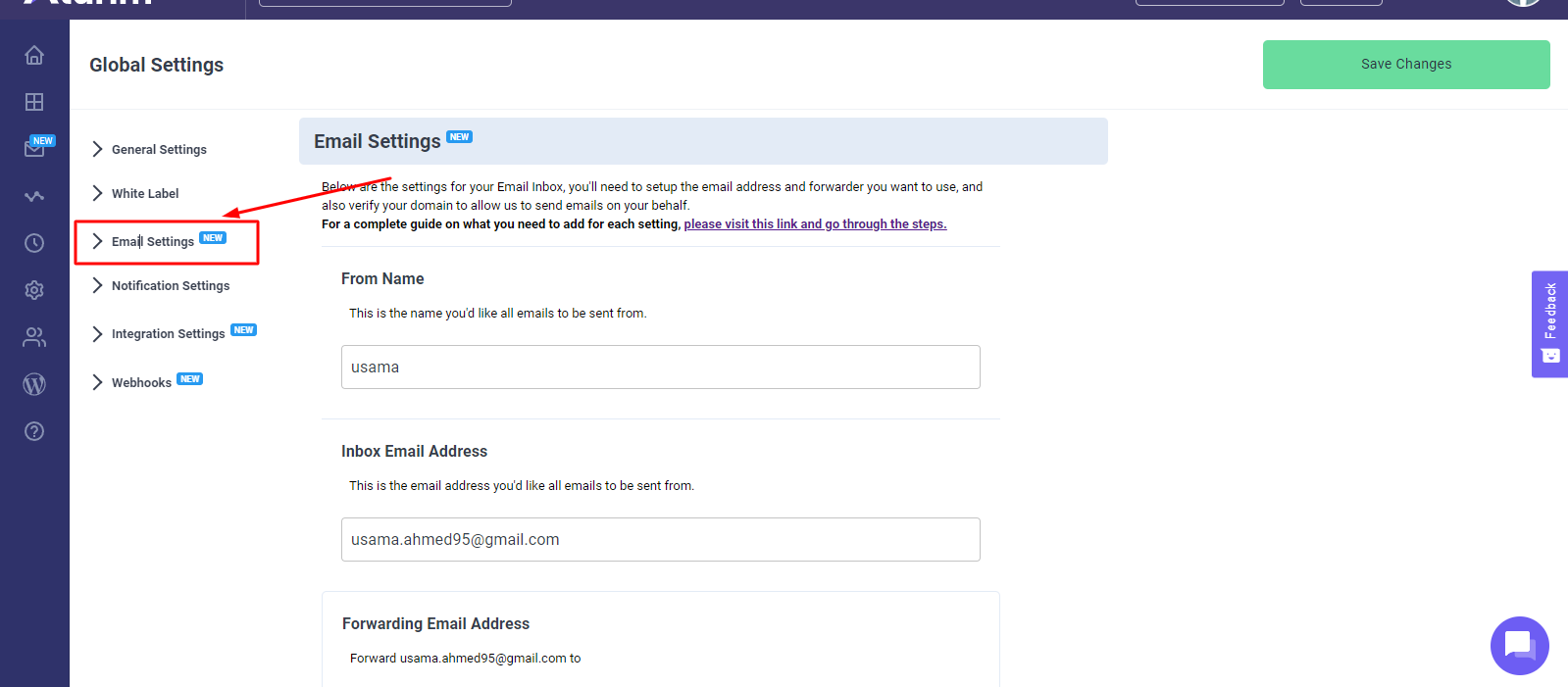 First, we need to set the "From Name" that your emails will be sent from.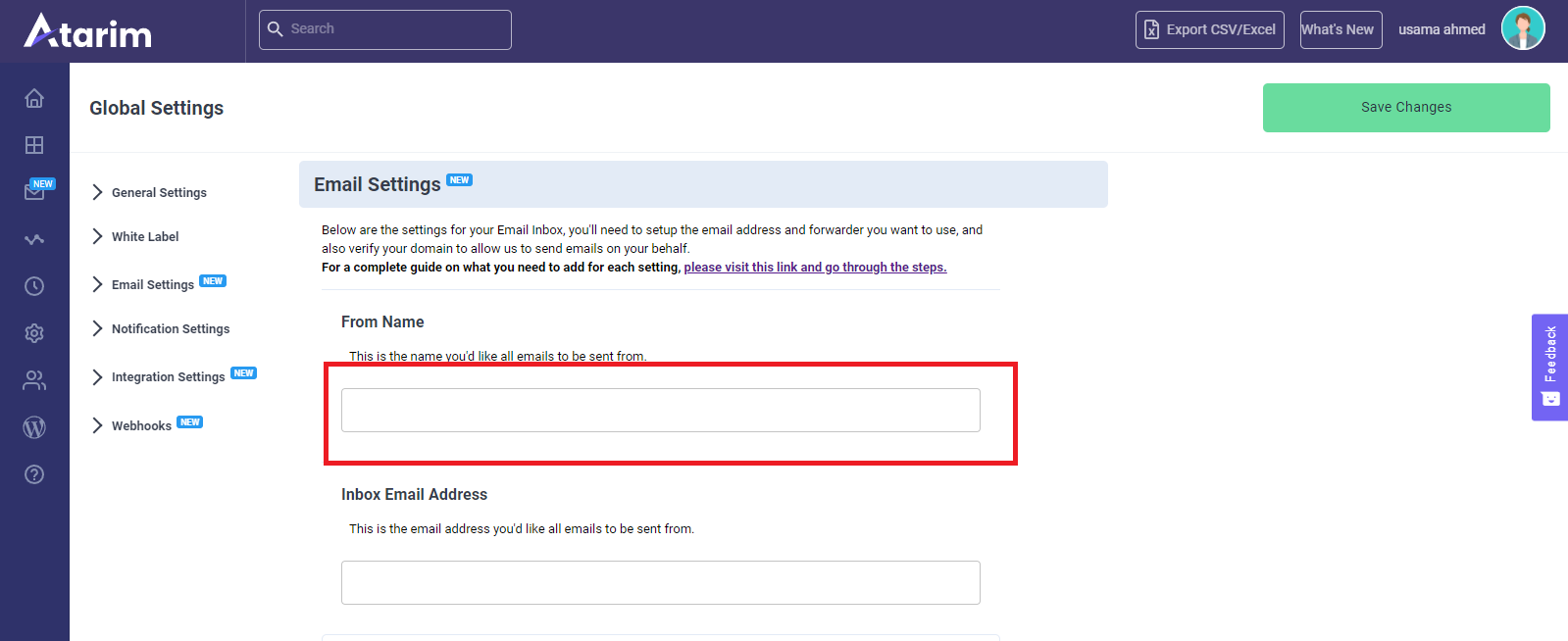 Next, let's set which email we want all of them to be sent from.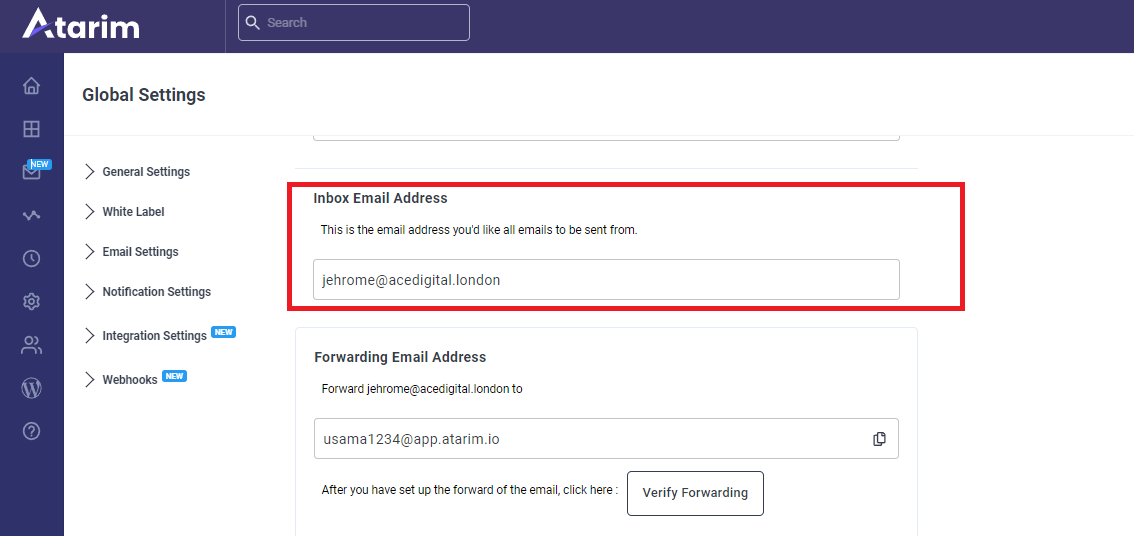 When replying to tasks, this is the email that will be used to send the replies to the creator of the email task.
Finally, we need to set up the "Forward Email Address".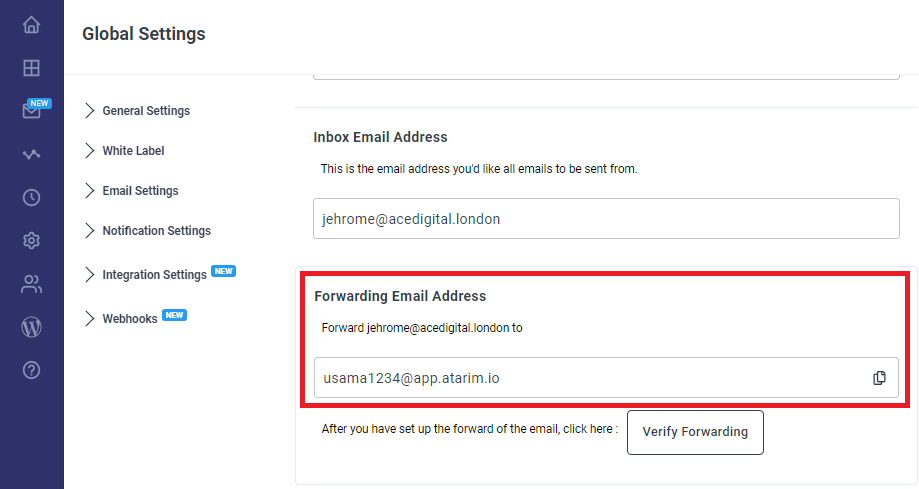 After setting up the forwarding email address, Click on "Verify Forwarding" button.

After clicking on verify forwarding, please wait for a few minutes, sometimes it takes 30-60 minutes to receive an email.
After you receive an email, your email inbox will be set up and you can receive all your emails inside your inbox.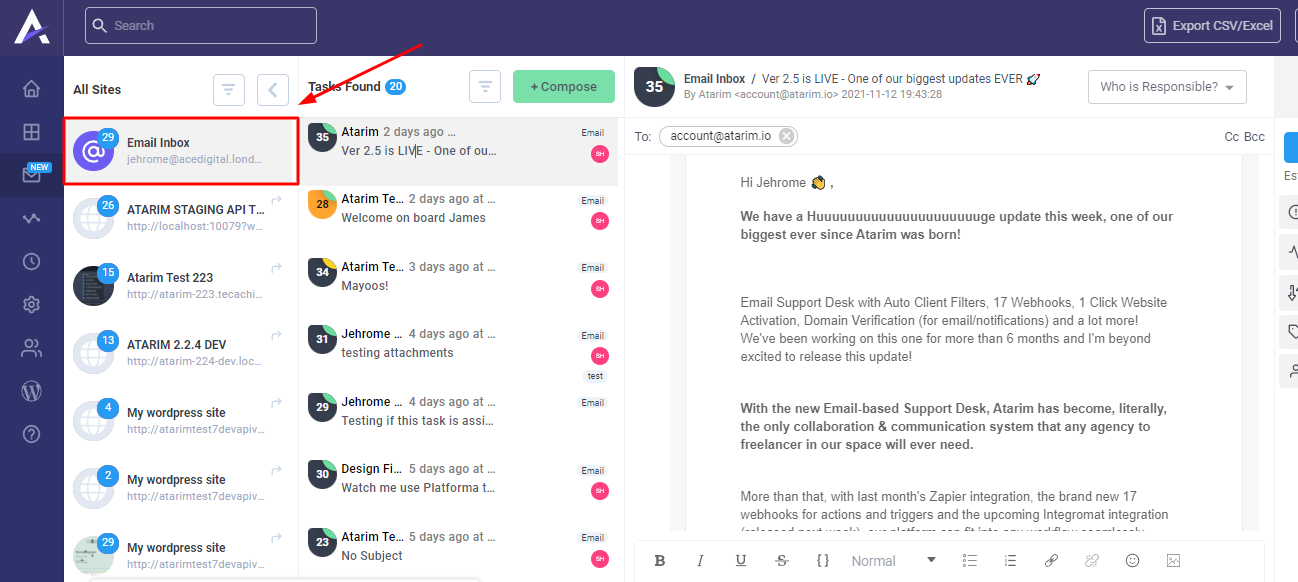 After setting up your inbox, You will need to add certain records to your DNS provider to allow app.atarim.io to send emails using your domain which is discussed in this article.
Did this answer your question?