Using Gsuite for Forwarding Email
Using Gsuite for Forwarding Email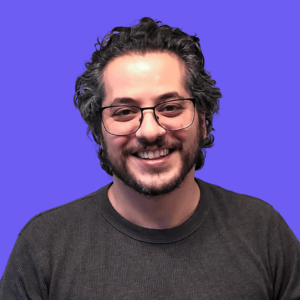 By Vito Peleg
updated 6 months ago
In this article, we will explain how to set up forwarding for google services. There are two cases if you are using google settings. If you want to set up forwarding for
Gmail Account
Google Workspace account
Case 1: Gmail Account Forwarding
If you want to use a Gmail address for forwarding, Follow the following steps:
Step 1: Go to your Gmail account. Click on "Settings"

Step 2: Click on "See All settings"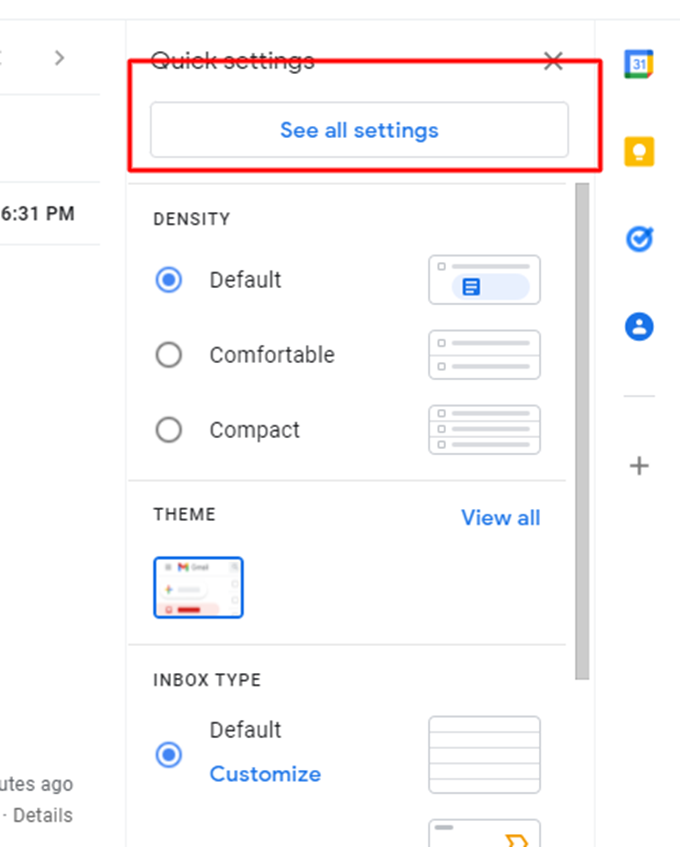 Step 3 : Go to Forwarding and POP/IMAP and add a forwarding address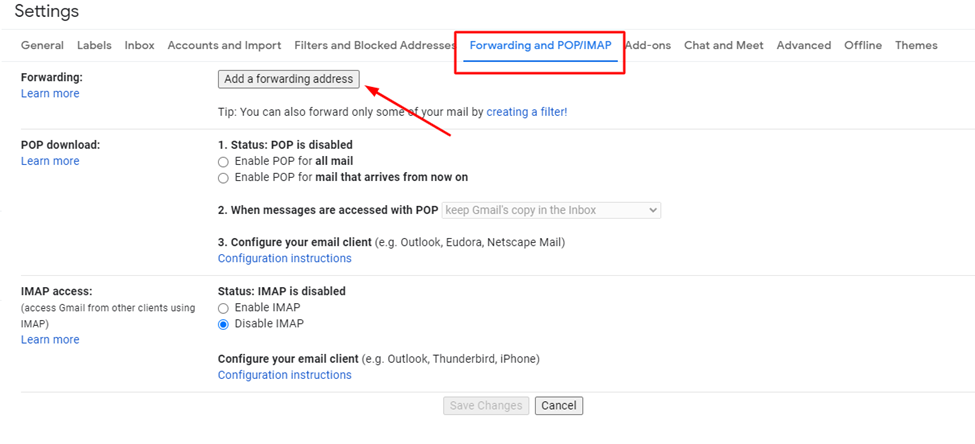 Step 4: Go back to Agency dashboard and open "Email settings". Copy Forwarding Email address.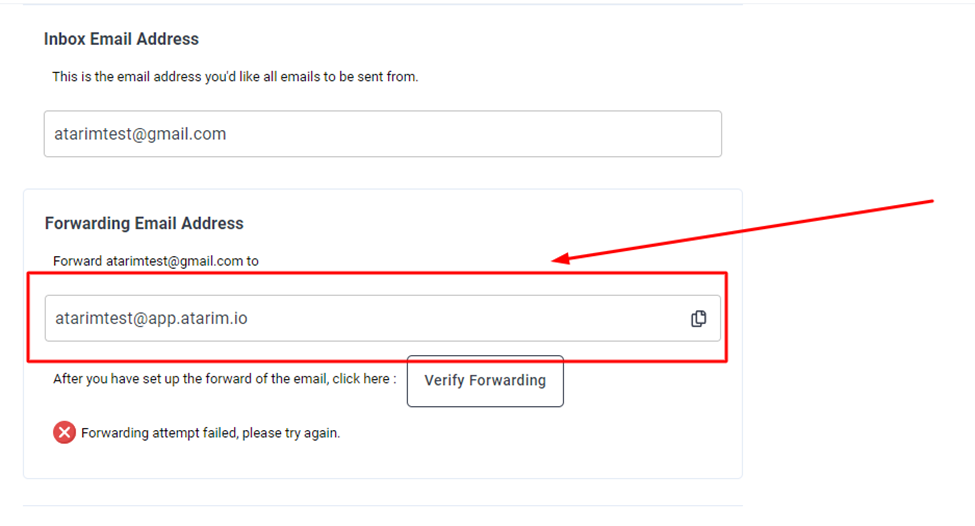 Step 5: Go to Gmail and Paste the copied forwarded address.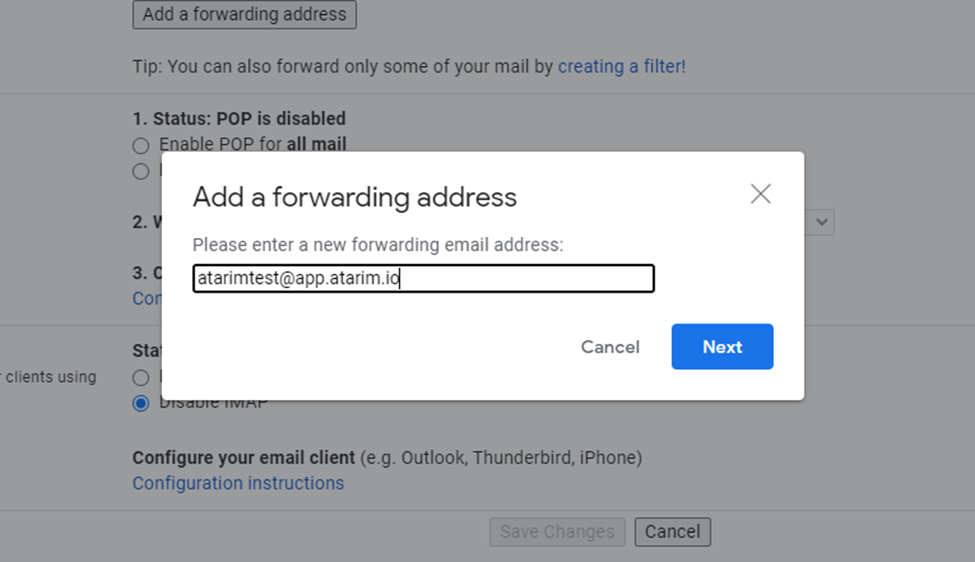 Step 6: A confirmation code will be sent to your forwarding address.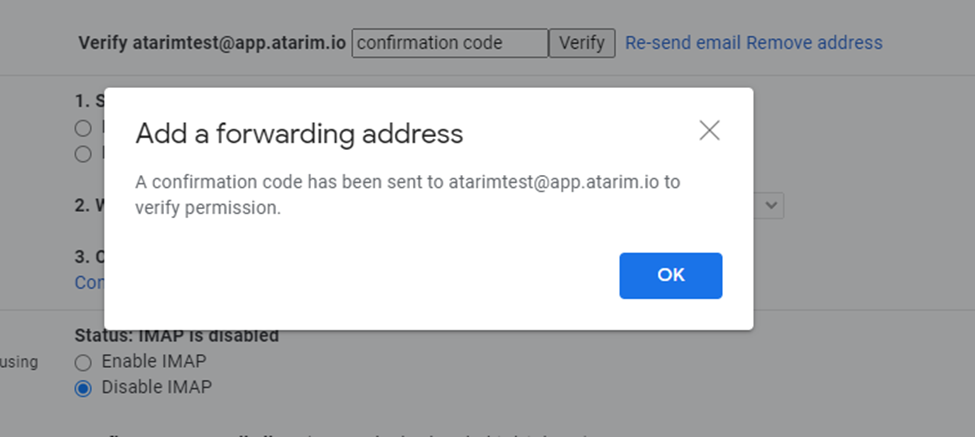 Step 7: Go to Email inbox in agency dashboard and you will see a confirmation email from "Gmail Team"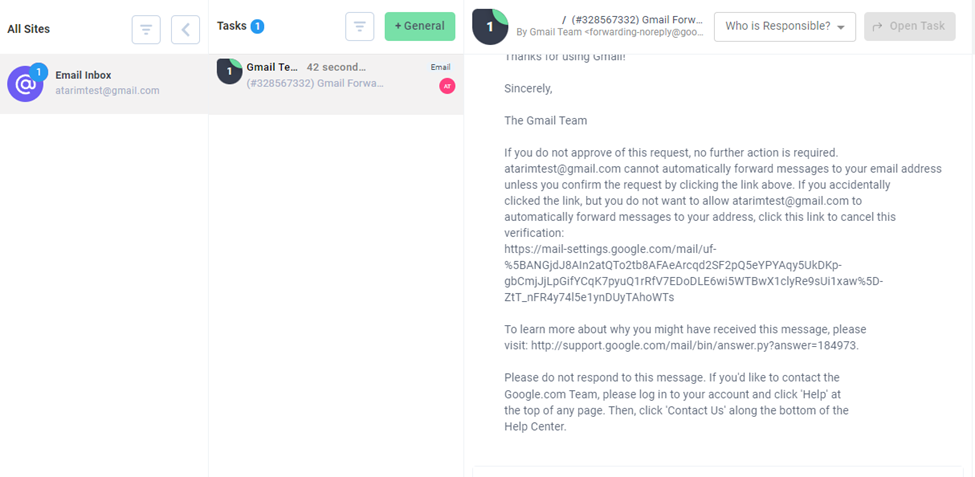 Step 8: Copy the confirmation link and Confirm the Forwarding of emails.
Step 9: After confirmation, check that you have selected the option of forwarding in gmail settings.

Now you can see all the emails in the Email inbox.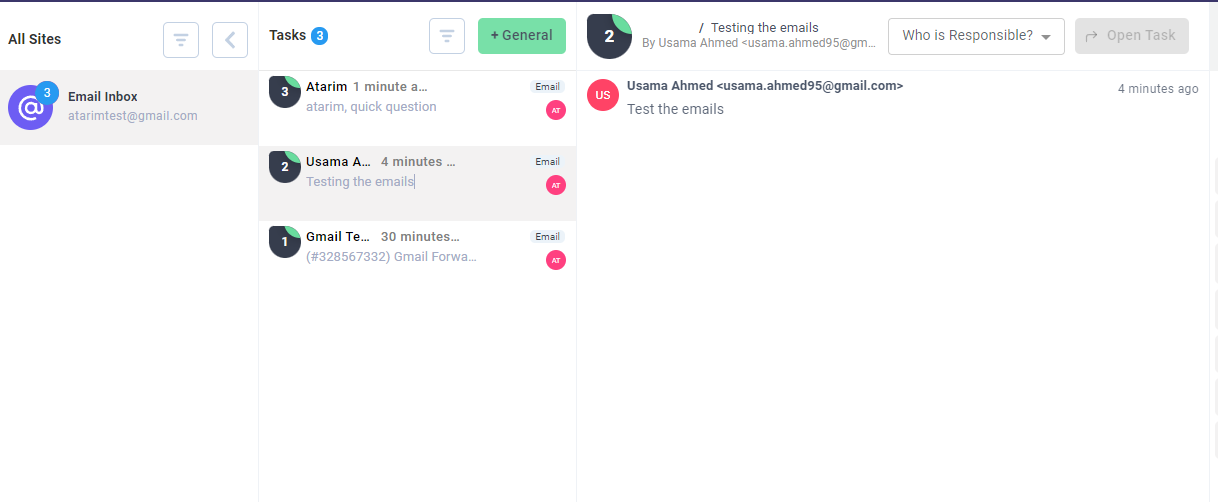 Case 2: For Google Workspace Accounts
➡️ First of all access admin.google.com ensuring you are signed in under the right account.
➡️ Next in the top search bar key in Default Routing
➡️ Click on Configure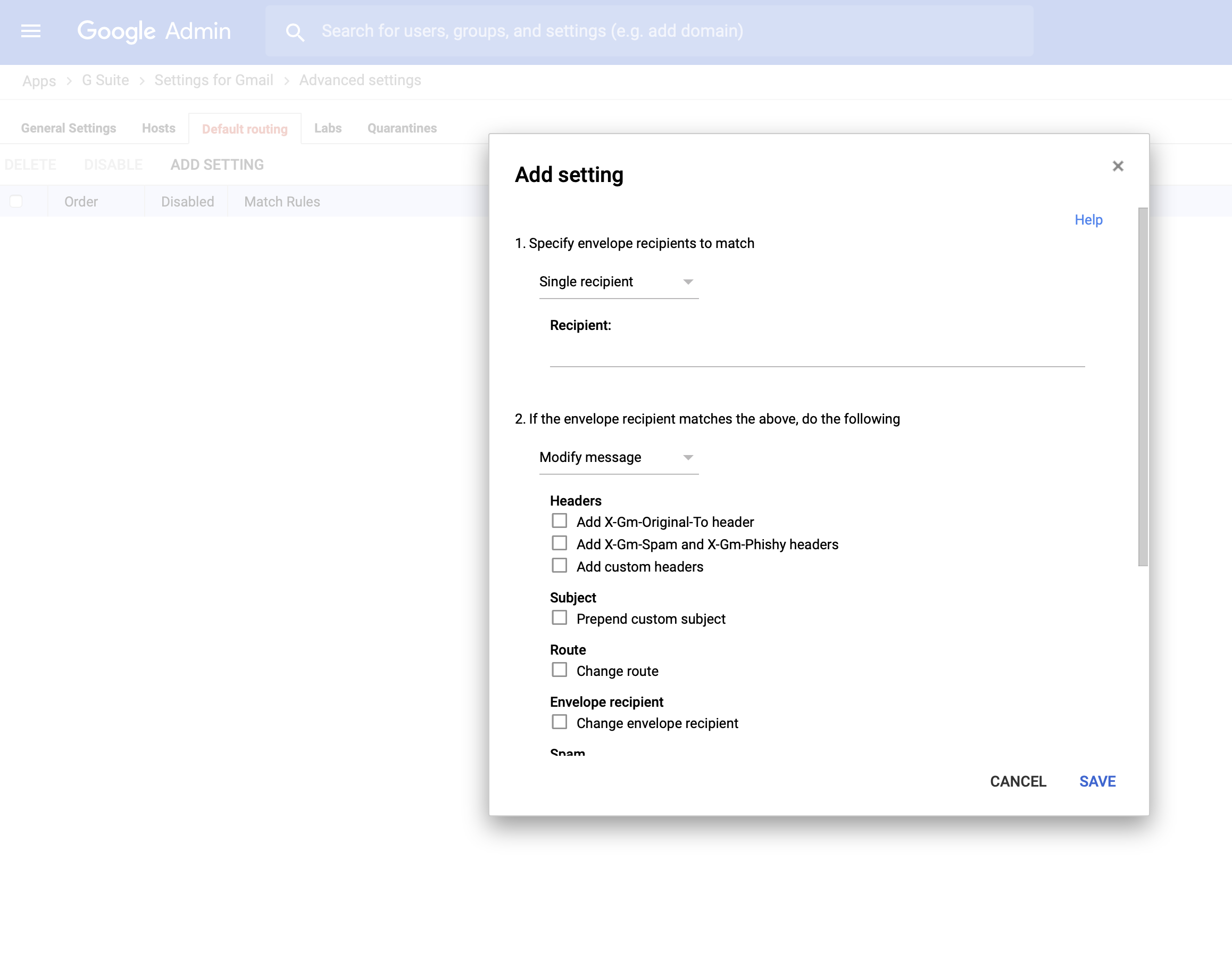 ➡️ Under single recipient enter the email address you want to forward from i.e. support@yourdomain.com
➡️ Scroll down to where it says 'Also deliver to' and click in the box to add more recipients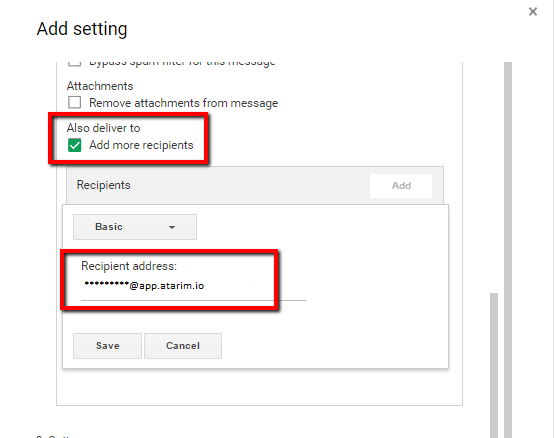 ➡️ Click Add and enter the forwarding email for your Atarim email support desk. Click Save.
➡️ Under Options (#3) select 'Perform this action on non-recognized and recognized devices'. Click Save.

➡️ Go to your Atarim dashboard and to your inbox and click to verify the email forwarding. It may take a while for the Google settings to update.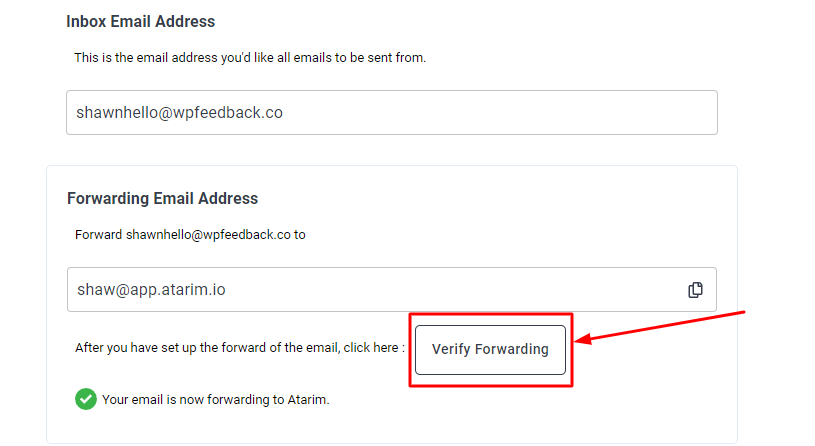 Did this answer your question?